Summer kicks off officially on May 1 at in select cities with the release of
Iron
Man.
But, is
Iron Man
the movie that I'm most excited to see this summer?
Read on…
10. Towelhead
I was fortunate enough to catch a test screening of this film last year with my brother and Alan Ball in the audience. The movie centers on a young Arab girl living in Texas with her father during the first Gulf War. Neither the girl nor her father is a well known actor, but Aaron Eckhart, Toni Collette and Maria Bello also star. So, why would I want to see it again? Alan Ball is probably best known for writing American Beauty and Six Feet Under and he both writes and directs this film. If that's not enough to get you to go, then remember that you heard it hear first, Peter Macdissi, who plays the girl's father, will be nominated for Best Supporting Actor. Opens in limited release August 8.
9. The Incredible Hulk
I really feel like the first Hulk movie from Ang Lee was a lot like an HJ from a hot girl inasmuch as sure, you're digging it, but you can't help but think there is something more that you're missing out on. This one looks to be more action packed, as I hear that the final battle between the Hulk and Abomination in downtown Manhattan lasts twenty three minutes and hopefully they crush a martini bar with the women from Sex and the City inside. Kidding, unless you're gonna do it. Plus, I am a big fan of Edward Norton and am really encouraged by the fact that he had a hand in working on the script. Throw in a cameo from Robert Downey Jr. as Tony Stark and I'm there. Opens June 13.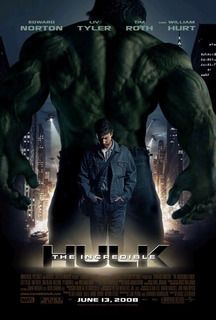 8. Wanted
Lord knows, I'm not the biggest Angelina Jolie fan in the world, but the Lord also knows that nothing is hotter than hot women with guns, peace be with you. I like James McAvoy and looking forward to seeing him in fun like this, plus the action and violence look so over the top, similar to Shoot 'Em Up last year, it's enough to get me into the theatre, even if the poster is lacking. It's the day before my birthday and I'm not going to see Wall-E. One question though, does this mean Jolie will break up McAvoy's relationship? Too soon? Opens June 27.
7. Get Smart
Of course, I'm too young to really remember the original series, but I did watch them on Nick at Nite and what can you say about a television series created by one of the all time heavyweight champions of comedy, Sir Mel Brooks? Steve Carell is hilarious in everything he does and from the interviews at Comic-Con last year it is clear he has a unique take on the movie that I'm looking forward too. With Anne Hathaway and The Rock co-starring as C.O.N.T.R.O.L. agents, there's something for guys and girls to look at the whole movie! Opens June 20.
6. Indiana Jones and the Kingdom of the Crystal Skull
Why is Indy so far down the list? Despite my highest hopes and against my better judgment, I have to side with George Lucas who downplays the importance of this movie, calling it, "just a movie". Spielberg seems in touch with his inner geek, but something tells me that this movie will be good, but not great. But, every Indy movie is great, so that makes for some kind of math that I cannot even calculate. Of course we're all going to go see it? That's doesn't mean its any good. *cough Phantom Menace!
Excuse me. Opens May 22.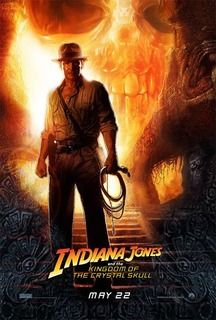 5. Tropic Thunder
I'm not the biggest Ben Stiller fan but this looks to be absolutely genius. Ben Stiller doing what he does best, playing against type as an actor, Jack Black as Jack Black, Robert Downey Jr. as a black man, Nick Nolte as a crazed Vietnam vet, Steve Coogan as a perfectionist director and a cameo from Tom Cruise to boot. I think that just about makes something for everybody in this movie. Wow. Opens August 15.
4. Hancock
Will Smith as a superhero on Will Smith Weekend. A superhero with some un-Will Smith problems like alcoholism, no people skills and a terrible smile. There's the rub. Need more? How about Charlize Theron as his love interest? More? Fine, two words. Jason Bateman. Thursday, , mark it dude. Opens July 2.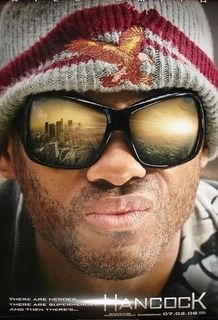 3. Pineapple Express
I'm almost sure this will be funnier than Hancock. Stoner action? Like if Half Baked had been all about the heist and not about selling drugs? Any movie with Seth Rogen and Craig Robinson in it will be worth catching, so here's an early announcement for the two of them along with Elizabeth Banks in the new Kevin Smith movie, Zach and Miri Make A Porno, coming in October. But back to this one. Just go see it already. Opens August 8.
2. Iron Man
I have personally been waiting on this one a long time. I love Robert Downey Jr. and feel a personal connection to both him and the character of Tony Stark. I'm also really excited to see Jon Favreau take on a comic book movie, because he is one of the few directors that I have absolute faith in. Marvel has put all their marbles on this one, along with Incredible Hulk to launch their own studio and I believe it will payoff for them, big time. Oh yes, it also features Academy Award winners Gwyneth Paltrow and Hillary Swank and Oscar nominees Jeff Bridges and Terrance Howard. Did I mention the Oscars? Downey was nominated for one as well. Opens May 2.
1. The Dark Knight
Let's be frank, the hype surrounding this movie has not changed despite Heath Ledger's death, or even because of it. The man was amazing as an actor and I truly mourned his passing. I loved Batman Begins so much that I've been waiting three long, dark, cold years for this movie. They're doing such a great job with the marketing the film that nobody is still really sure what it's about. And even though we still haven't seen any pictures of Cillian Murphy, Anthony Michael Hall, Michael Jai White, Eric Roberts but that IMAX teaser was more than enough to hold me for the past four months. Quick question – when will Christian Bale get an Oscar… nomination?! Opens July 18.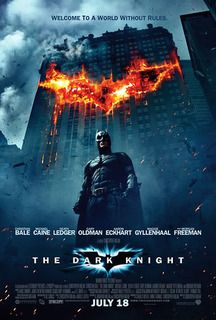 I hope I've given you something to look forward to this summer, besides escalating gas prices and another Red Sox World Series run. Please drop back in, as I will most likely be reviewing all these films. I would love to find out what you thought of them if you get out and catch any or all of them. The last item for this post is, of course, the special mention. The Special Mention Summer Movie of 2008 is… Son of Rambow!
Opens in limited release May 2.