Extract
is Mike's Judge's third film after
Idiocracy
and
Office Space
. Following in the vein of
Office Space
, it is the natural progression of his work as a filmmaker and as someone who identified so strongly with
Office Space
as a teenager, Judge was able to tap into that same sense of humor and frustration as he did ten years ago and make a movie that I related to just as well now, working in a management position. While he was fighting the establishment and rallying for the freedom of the working man before, here he gives us a likable man who has worked hard for everything he has, only to see his world unraveled by bickering, lazy employees and a bored wife.
Jason Bateman, as extract creator Joel Reynolds, finds that everything he values is about to be lost to him, until he decides to get off his ass and do something about it. Bateman's dry, straight man delivery, perfected in
Arrested Development
, is on display as he carries this movie almost single handedly. Not to take away from the rest of the cast as everyone is excellent, but aside from Bateman, everyone else seems like they are barely in the movie. Even the gorgeous and comedically talented Mila Kunis is wonderful, but she has only a handful of scenes. Which, I believe, makes Bateman's performance that much more remarkable seeing as how he gives everyone in the cast so much of himself to work with. From Kristen Wiig as his distant, adulterous wife, J.K. Simmons as his number two man at work and David Koechner as his far too familiar obnoxious neighbor, everyone plays what would normally be very one note roles, very different and they do it all around Bateman. The dude should've popped way before this, AGAIN, but it will probably take audiences awhile to catch up.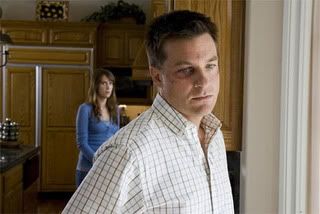 Ben Affleck is hilarious as his pusher friend Dean. The Fleck hasn't had this great a supporting role since
Boiler Room
.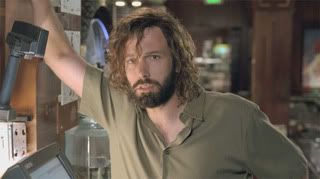 In the same way that you have to had worked in an office to appreciate
Office Space
, so too do you have to had been in charge of increasingly insipid subordinates, been in a dull, listless relationship with someone you truly care for and made some bad decisions under the influence to understand Extract. Judge's humor comes not from over the top set pieces or irrelevant, gross out gags, but from common situations that occur far to often to not take notice of. The jokes don't come rapidly, but are measured and methodical in delivery. For someone looking for another Apatow/Kev Smith type film, you're likely to be mildly unimpressed. But for fans of Arrested and terrific actors and dialogue, Extract is your best bet for weeks to come. Mike Judge has grown up to find that working for the man is just as maddening as being the man, but just as funny as well.