Last night, while watching
The Hurt Locker
win Best Picture for the 82
nd
Academy Awards, my excitement was subdued my the reminder that it's not the destination, but the journey. And it was a long winding road last night to get
The Hurt Locker
into the winner's circle. Lots of people have lobbed criticisms at the Academy for the show and the nominees, the voting/selection/viewing process and the eventual winners. While the Academy does have a host of concerns (pun intended), I am here to help with my guidelines for producing a better Oscar show.
We start at the top, with the host. If you've listened to my podcast (and you should), then you already know that my choice for host is Robert Downey Jr. Except for Baldwin, can you think of a host whose career and public image has been as low and as high as his? All the obligatory jokes at the audience members would work better because people have a genuine affinity for the man. Everyone in the town loves Downey and people at home love Iron Man.
On that note, he and Tina Fey were the best presenters of the night. Not just because I harbor crushes on both of them, but they engaged in the kind of witty banter that presenters can get away with. More importantly, they represent two types of stars that should present, A-list movie stars and respected industry stars.
No more Disney channels stars (no matter how long Disney owns ABC), no more children or siblings of celebrities, no reality stars and nobody who hasn't worked in an Academy Award nominated film. Period. It is not that hard to find recognizable actors to give away the biggest prize in the world not named after Alfred Nobel. Presenters for next year will include, but not be limited to – Nicole Kidman, James Caan, Cate Blanchett, James Gandolfini, Anne Hathaway and Bruce Willis.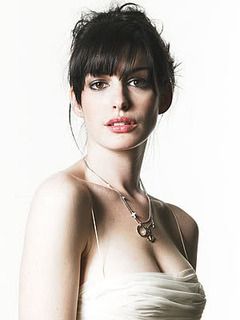 Furthermore, in continue to embrace the tradition of Oscar, the lifetime achievement awards will be brought back. If you can include a five-minute montage to horror films that inexplicably includes Twilight and excludes Shaun of the Dead, then you can good and goddamn well give five minutes to Lauren Bacall. Oh, and the In Memoriam montage should not exclude ANYBODY! Sure, Farrah Fawcett and Bea Arthur might have been TV stars, but they were in movies as well and when are they going to get another chance to be seen on that stage again?
Speaking of montage, and visual presentation in general, the YouTube mash ups for the best supporting nominations are ridiculous. I remember when you used to watch a movie and there was one scene that made you sit back and say, "There's the Oscar clip." It's cliché for a reason and it needs to return. One clip per nomination. While I quite like the actor-to-actor testimonials for the leading nominations, you must make room somewhere and cutting clips for cinematography is not the place to do it. Removing the song performances could work, but not when you give the Jabbawockees (not even sure I'm using that reference correctly) some cardboard and let them dance through five score nominees. That is counterproductive.
Along with that, some awards can and should be awarded in tandem. Documentaries, long and short, animated, long and short, sound editing/mixing, costume and make-up, even screenplays or effects and art direction can be lumped together for the sake of the average viewer. Picture, director, acting, cinematography and editing should stand alone. Again, this will make more time for other things, including acceptance speeches and the same three commercials I saw all night long.
I know I will take some heat for this, but I must say it anyways. Though I have my own issues with the films of John Hughes, he is without a doubt an important American filmmaker. That being said, he probably does not warrant a fifteen-minute tribute in the middle of the show. Because unless I missed the same tribute last year for Ingmar Bergman, these types of tributes should be consistent or non-existent. The Gene Siskel tribute a few years ago was very effective. But, if Kevin Smith dropped dead tomorrow, I would still not round up Ben Affleck, Jason Lee, Shannon Doherty and Liv Tyler to talk about how he changed the way we looked at the world through his unique vision. I believe it is safe to say that even without last night's presentation, we won't forget about John Hughes.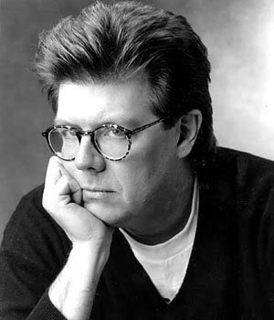 There should be more surprises. Sure, all of us in the blogosphere were surprised at the upsets in the screenplay categories, but that was about it. The lead up to Oscar season takes away from the suspense of Oscar night and though we may be part of the problem by handicapping the races and picking upsets, it is on the Academy to continue to shake things up in both the nominating and selection processes.
The ten Best Picture nominations was a good idea and it did work. As long as we continue to have five director nominations, there will always be five frontrunners for BP, so including five other nominees will only help will mainstream audiences, to highlight movies they haven't seen and include those they have. You can show love for An Education, while showing love for The Blind Side, but we all know that neither of them is going to win. Picking The Hurt Locker was the right choice. People who think Avatar should have won because it made a lot of money and looked awesome are wrong. Oscar occasionally gets things right and they got it right this year. Which means…
The Academy Awards are awarded to recognize excellence in filmmaking. Not in making popular movies or pretty movies. It's not about making movies with a message or movies that make stars out of unknowns. Embrace the traditions of Oscar and forget about ratings. It's on TV anyways, who watches that? More actors, less stars, more films, less movies and more awards winners, less box office winners. Let us get back to what the Oscars really represent and if certain people cannot get on board with that, then leave them at the fucking station.