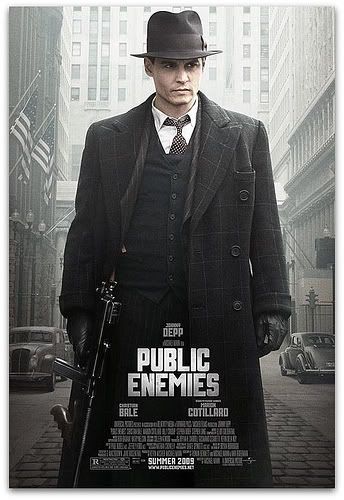 I think that I may be in the minority of film goers that does NOT regard
Heat
as a great film. It's a lot of fun at parts, but it's not without flaws. It is however, a Michael Mann film to the core. And while I do consider
Collateral
and
Ali
to be his best films, I was slightly skeptical going into
Public Enemies
, fully expecting the film to be a Thirties version of
Heat
. To my surprise, it was and I liked it.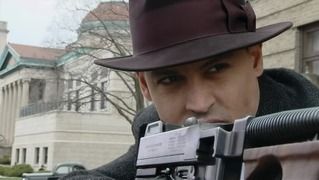 While the obvious similarities to
Heat
include the cop versus the criminal, two acting heavyweights chasing each other around a movie and sharing only one scene as well as brief, intense action sequences punctuated with long, exposition character pieces, they all work in this movie where I did not feel they worked in
Miami Vice
or
Heat
. The movie is all about Johnny Depp as Dillinger, clearly enjoy a mainstream movie that actually challenges him to act again without funny make-up or wigs. Bale does not phone it in,
per se,
so much as he does what comes easily to him, making FBI agent Melvin Purvis a brooding man, conflicted by the inefficiencies of his methods and the necessity of capturing Dillinger.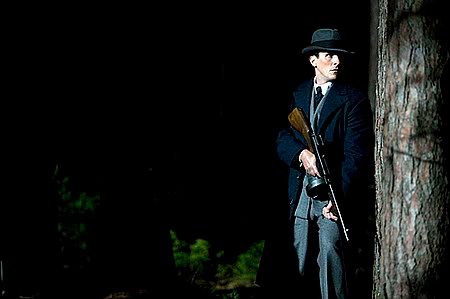 Unfortunately, I happened to see this film with a friend who was foolish enough to let her mobile phone ring, not once, not twice, but FOUR consecutive times during the final sequence outside the Biograph Theatre. I hope she reads this and relives her shame.