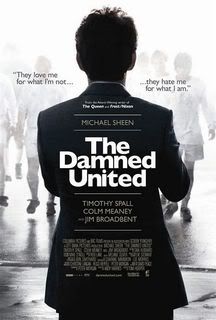 The Damned United
is a British film about football coach Brian Clough. The film jumps back and forth between Clough's rise as the manager of small 2nd Division team Derby County and his fall during his 44 days stint as manager of powerhouse champions Leeds United. Clough was outspoken about football and despised within the sport, but along with his assistant manager Peter Taylor, he turned small clubs into contenders and remains the only manager to not only win the English League Championship with two different teams, but the only one to back to back European Cups as well.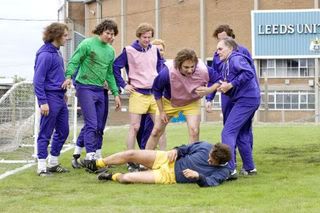 Played more than ably by Michael Sheen, Clough is charming, outspoken and from the very beginning of the film, the audience is rooting for him. Granted, an American audience of six people watching the film less than twenty miles away from where their local team is that very night staving off elimination at the hands of baseball's greatest franchise is
more likely
to cheer for the underdog, but that's neither here nor there. Sheen shines in the film with no presidents or special effects to distract from him and he is brilliant. The film is a character piece that focuses on him rather than the sport itself. In fact, there are almost no scenes of him coaching and very few of the games themselves. Instead, one whole game is seen from his point of view, in his office, under the stands whilst the crowd cheers and shakes the stadium as he finally beats rival Don Revie and Leeds. The supporting roles played by Colm Meaney, Timothy Spall and Jim Broadbent are all well done, but it is Sheen who carries the film and creates a sympathetic portrait of a man who was loved almost as ferociously as he was hated by fans and footballers alike. If you get a chance to see it here on this side of the pond, I cannot recommend it enough.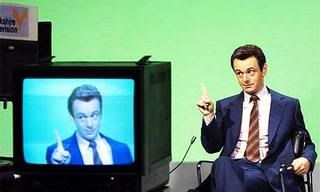 Sheen is a pimp. He has a child with Kate Beckinsale for God's sake!