It's the Fourth of July, Independence Day. So, which movie should be watched today,
Independence Day
or
Born on the Fourth of July
? Hmm...
- OK, I know not everybody loves
Spaced
as much as I do, but there are several events coming up this month if you do. In Los Angeles, there will be a signing at Jay and Silent Bob's Secret Stash followed by a screening at the Hollywood ArcLight with Edgar, Simon, Jessica and Kev Smith in attendance. Will you be as well?
- Yes, I saw
Hancock
, yes, a review will be forthcoming and yes, I have a man-crush on Jason Bateman. This is NOT a bromance, just a man-crush.
- Helena Bonham Carter in
Terminator 4
? This week has no lack of good news for me.
- I was getting ready to get into my fall/winter preview, but most of those films still don't even have one-sheets out yet, like
Harry Potter
. Oh well, I guess I will put if off for a few weeks.
- I'm not sure which is odder, David Gordon Green directing
Pineapple Express
or Huey Lewis doing the theme song? Yea, it's David Gordon Green.
- So, if it is generally held that
Batman Begins
is basically
Batman:Year One
and
The Dark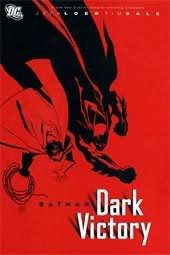 Knight
is
T
he L
ong Halloween
, then would it be all bad if the next movie were based on
Dark Victory
? Could Bale's insistence on not bringing in Robin merely be an attempt to throw us off the trail, akin to Raimi expressing disinterest in Venom? Would a young Robin actually work for Nolan's Batman? Do you think he will shoot the third movie entirely in IMAX? What's your favorite Batman comic? Who writes him better, Kane, Miller or Loeb? Will Nolan bring in Scarlett Johansson to play Selina Kyle or fulfill my wishes/internet rumors and cast Eva Mendes instead? Or does she just play Renee Montoya? Is it possible for
Dark Knight
to NOT live up to the hype? Does Heath get the Oscar or just a nomination? If everybody is comparing it to
Godfather II
and
Empire Strikes Back
, can I be the first to compare it to
Aliens
? Have you told all your friends about the
Batman Blog-A-Thon
? If I got a Batman tattoo, would I get the new logo or the classic 1989? If I were Chandler Bing, could I
ask
anymore questions?
-Oh, and for the first question, I'm going with neither. I just got
Control
. Hooray for British black and white musical bio docudrama!